Duxton Hill, Singapore
---


Duxton Hill is a hill road in the Tanjong Pagar area of downtown Singapore. It starts at Tanjong Pagar Road, forms an intersection with Duxton Road before ending at a sort of cul de sac at the Singapore Institute of Architects. The section beyond the Duxton Road intersection is quite steep.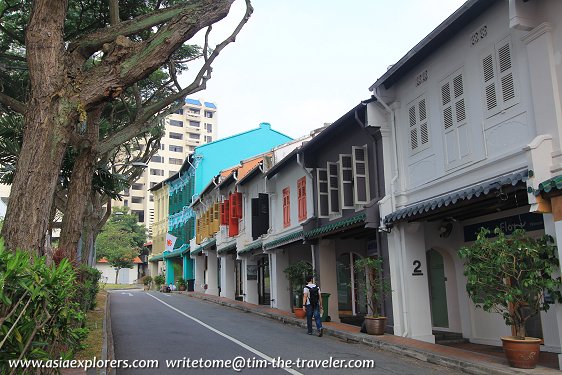 Steep section of Duxton Hill (11 July 2011)
© Timothy Tye using this photo



The hill of the same name, along with the road, and the neighbouring Duxton Road and Craig Road were all once a nutmeg plantation belonginig to Dr JW Montgomerie, who arrived in Singapore in 1819, and was later the Assistant Surgeon to the Singapore colonial government.

Duxton Hill was only developed after Duxton Road and Craig Road

1

. It was at the center of a slum area inhabited by coolies and rickshaw pullers until it was gentrified after Independence.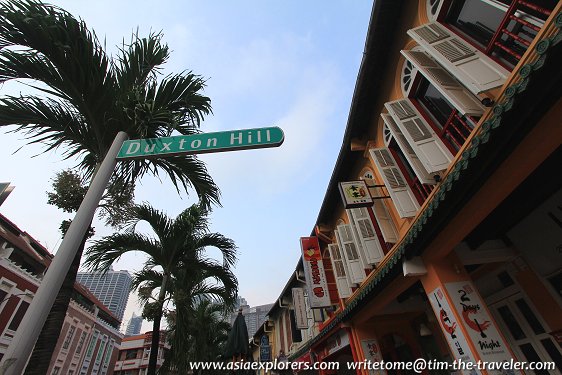 Duxton Hill signboard, as seen from Tanjong Pagar Rd (11 July 2011)
© Timothy Tye using this photo


References
1 page S-16: 1894 map shows only Duxton Road and Craig Road, pointing to the possibility that Duxton Hill was built later than that.

Toponymics - A Study of Singapore Street Names by Victor R Savage and Brenda S.A. Yeoh (2004), ISBN 981-210-364-3